Invisalign – The Clear Alternative to Braces



ABOUT TREATMENT

Does a doctor need any special training to treat with Invisalign?


• Dr. XXX has attended a comprehensive training program to become certified in the various requirements necessary for treating patients with Inisalign.



How long does treatment take with Invisalign?


• As with other orthodontic options, treatment times will vary depending on the complexity of your case. The average treatment time is about a year.


• Dr. XXX would be glad to take a look at your concern. During this complimentary visit our doctor should be able to estimate your length of treatment as well as answer any other questions you may have.



How often mest I wear the aligners?


•Aligners should be worn day and night, except when eating, brushing and flossing.



Are there restrictions on eating and drinking?


•No. The aligners are removable, so you can still enjoy your favorite food and drinks.



Does invisalign hurt?


• Unlike many orthodontic options that have sharp edges, Invisalign's smooth plastic aligners aren't abrasive to the inside of the mouth the way metal braces are.


• Because aligners move the theeth incrementally over two week periods, any soreness is typically mild and subsides within a few days. In contrast, other appliances may require more forceful (and painful) changes because adjustments are only made at each appointment (typically every six weeks).



Has Invisalign been reviewed by the FDA?


• Yes, the FDA has cleared Invisalign as a Class II medical device for orthodontic treatment.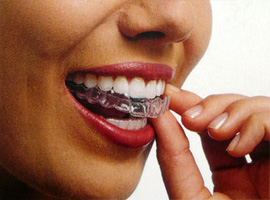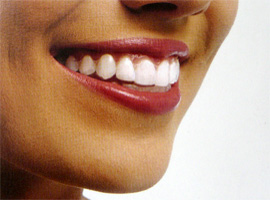 ABOUT THE PROCESS

What are the steps involved with Invisalign?


• Schedule an appointment with Dr. XXX.


•Dr. XXX writes a treatment paln, takes X-rays and an impression of your teeth.


• Using 3-D computer imaging technology, your treatment paln is converted into a series of precisely customized aligners.


•You wear each aligner for about two weeks, before moving to the next set in the series.


•You return for appointment typically once every six weeks. This is the way Dr. XXX can be sure that the treatment is progressing as planned.



ABOUT PRICING

What does Invisalign cost?


• As with other orthodontic options, the cost will be based on the complexity of your case and the length of treatment.


•We don't want the investment to prevent you from having the smile you have always wanted. During the initial exam, the doctor will determine the complexity of your case, the estimated length of treatment, and the investment for treatment. We offer a variety of payment options to suit your individual needs. All of this will be discussed during your complimentary exam.



Does insurance cover Invisalign?


• Typically, a dental insurance policy that covers orthodontics will cover treatment with Invisalign as well.



Are financing options available?


•Yes. Our practice has financing options available.